Welcome! I'm M.J. Pearson, and I write gay historical romance.

| | |
| --- | --- |
| | Want to check out my writing? You'll find links to several short stories in all sorts of genres, plus the opening chapters of my novels here. |
| | Look around--I also have a page of Writing Tips for your edification. You'll find advice on how to get published, along with the story of how I did it. There are also useful writing sites among the Links, some suggestions for Wasting Time, plus the all-important Help! I can't take that book on the bus! |
"Two seek you out," the gypsy tells Douglas, who is just emerging from the grief of his lover's suicide. "One is what he seems, and one is not, and one is dangerous." In a London scandalized by the trial of Oscar Wilde, Douglas catches the attention of two very different men. One of them might bring the healing he needs...if the other doesn't destroy him first.
"Helpless resonates with charm and deep emotion"--Neil Plakcy, author of GayLife.com
Download opening chapters here.
All of my books are available directly from the publisher at Seventh Window, at Amazon, or ask at your local bookstore (if they don't have it in, they can order it from one of the distributors).

All hell breaks loose when Dean Smith, Earl of Carwick, is tricked into being discovered in the company of Rob, a handsome male prostitute. Now Dean needs to repair his broken engagement to a wealthy heiress…and Rob is the only one who can identify the man who set him up, proving to Dean's fiancée that things weren't as they appeared.
The trip from Worcester to Bath turns into a journey of self-discovery, as Dean finds himself becoming increasingly attracted to Rob. His charming companion stirs feelings Dean has long kept repressed, but acting on them would make true the accusations that destroyed his engagement. Torn between duty and desire, Dean's destiny lies in the hands of a Discreet Young Gentleman.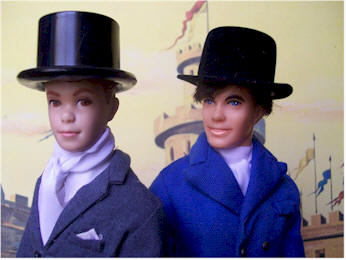 Discreet Young Gentleman...the trailer!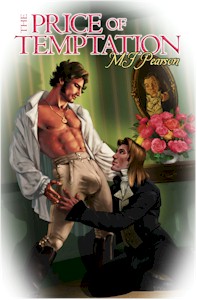 Proud to be a Lambda Literary Award Finalist!
Innocent young historian Jamie Riley takes up a post in the household of the roguish Stephen Clair, Earl of St. Joseph. Mutual attraction brings them together, but someone is scheming to keep them apart...permanently!
Or click here to read the first chapter as a PDF file*
*Need Adobe Acrobat Version 7? Click here to download it for free. I'm told earlier versions will NOT load the chapter.
Support your local bookstore--order locally!