Welcome! I'm M.J. Pearson, and I write gay historical romance.

Other things about me: I was born in the Adirondacks. Trail running reminds me of being a kid running wild in the mountains, so I like doing that. I'm an avid fan of pro cycling, and keep threatening to write a cycling novel, but haven't gotten around to it yet.

Currently (2014) working on a big, sprawling, riches-to-rags-to-well-you'll-just-have-to-wait-and-see story. It's not strictly historical, because I'm making up the setting so I can have fun creating its history, theology, and rules of society. Oh--there will be pirates. But probably not until book 2.

All of my books are available as ebooks directly from the publisher at Seventh Window, or at Amazon (which frequently also has used copies of the print versions).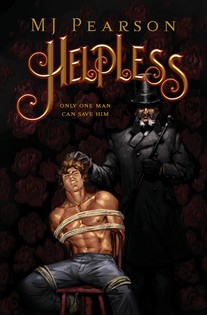 Helpless
"Two seek you out," the gypsy tells Douglas, who is just emerging from the grief of his lover's suicide. "One is what he seems, and one is not, and one is dangerous." In a London scandalized by the trial of Oscar Wilde, Douglas catches the attention of two very different men. One of them might bring the healing he needs...if the other doesn't destroy him first.
"Helpless resonates with charm and deep emotion"--Neil Plakcy, author of GayLife.com

Discreet Young Gentleman
All hell breaks loose when Dean Smith, Earl of Carwick, is tricked into being discovered in the company of Rob, a handsome male prostitute. Now Dean needs to repair his broken engagement to a wealthy heiress…and Rob is the only one who can identify the man who set him up, proving to Dean's fiancée that things weren't as they appeared.
The trip from Worcester to Bath turns into a journey of self-discovery, as Dean finds himself becoming increasingly attracted to Rob. His charming companion stirs feelings Dean has long kept repressed, but acting on them would make true the accusations that destroyed his engagement. Torn between duty and desire, Dean's destiny lies in the hands of a Discreet Young Gentleman.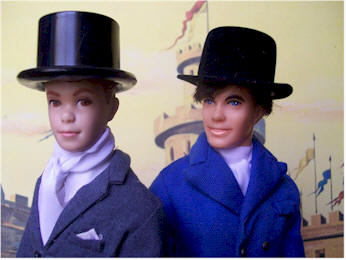 Discreet Young Gentleman...the trailer!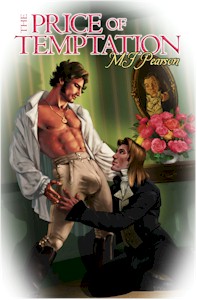 The Price of Temptation
Proud to be a Lambda Literary Award Finalist!
Innocent young Innocent young historian Jamie Riley takes up a post in the household of the roguish Stephen Clair, Earl of St. Joseph. Mutual attraction brings them together, but someone is scheming to keep them apart...permanently!