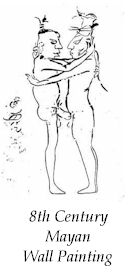 About the author: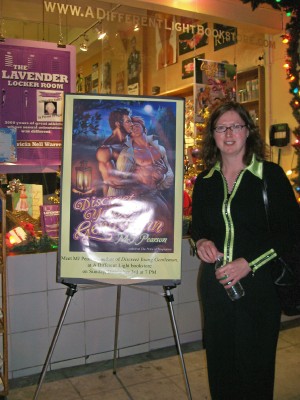 Marlys (MJ) Pearson was born in Elizabethtown, way up in the mountains of upstate New York. After eleven barefoot years spent roaming the wilds of the Adirondacks, she moved with her family to the relative metropolis of St. Johnsbury, Vermont, where she graduated with honors (and half the English prize) from St. Johnsbury Academy. After dropping out of St. John's College (Annapolis), she spent several years checking out other mountainous parts of the world (including Colorado, New Mexico, and Scotland), then returned to Maryland to study historical archaeology at the University of Maryland, College Park.
Several years in grad school at UMass/Amherst followed, before she decided to leave academia and concentrate on writing fiction. Currently, Marlys lives with her family in the Midwest, where she writes full time. Is a new book in progress? Always.
Read more:
Interview at Blogcritics Magazine
Backstory: Discreet Young Gentleman
Got a comment? Question?
I'd love to hear from you! Feel free to email me at marlysjp@hotmail.com.
Professional contact info: my agent is S.A. Martin-Brown, at Wylie-Merrick Literary. If you are an editor or publisher who is interested in seeing more of my work, contact her at rightsagent@wylie-merrick.com.
More about me: What do I write?
Short answer: historical fiction.
Longer answer: novels set in medieval, Regency, Victorian, and Roman eras (so far); some, but not all of which qualify as historical romances. I have completed several manuscripts, and am working on a couple more. Since my first three books center around male/male couples, I suppose I should also address the question...
Why do I write gay romance? Serendipity, really. I used to work as an assistant manager of a large chain bookstore, where among my duties I was in charge of the Romance section. One day, in the back room, we were ogling the new holiday International Male catalogue, and came across a picture of a gorgeously flaming model in a purple waistcoat, ruffled shirt, and frock coat. "Oh my god," I said, "who knew there was a market for gay Regencies?"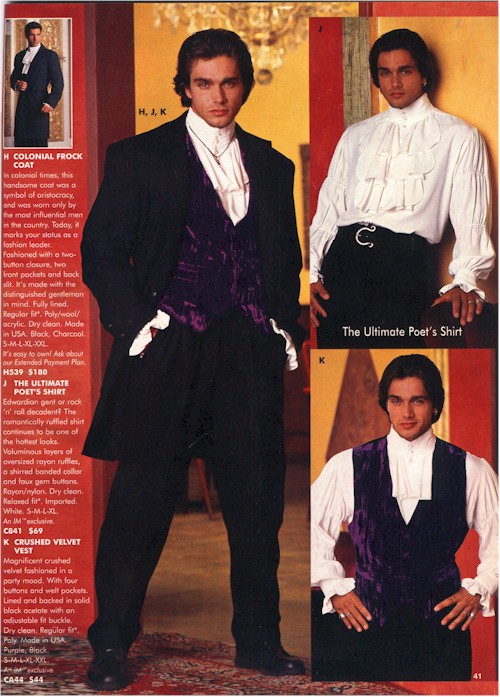 Sometime later, when I had escaped the retail grind for the less-stressful atmosphere of the library, I sat down to work on my Roman slave-girl epic, only to find myself distracted by the challenge of a gay Regency Romance. What would it look like? How would it be like and unlike a traditional Regency? Somehow, The General's Shadow got shelved (again, but that's another story), and Price was born instead.
I not only liked the book I'd written enough to want to try to publish it, but I soon found I had ideas for other gay historical romances. It turned out I really liked writing them. Why? I've read romances since I was seven years old and got my hands on my grandmother's Victoria Holt novels. I'm comfortable within the genre, but needed a new twist to get me excited about creating them myself.
Frankly, there's a bit of a socio-political factor at work as well. I believe, strongly, that love is love, and the gender and/or sex of the people involved should not be an issue. But it is, in America, bigtime. According to Wikipedia, there are 19 states whose state constitutions now bar the recognition of same-sex marriage, and 43 states define marriage as just between a man and a woman. In the November elections, 8 more states will be voting on anti-gay marriage amendments. How does writing gay romance help? First, it helps me--I feel like I'm voicing a protest against bigotry with every positive depiction of same-sex love that I get out there in public. Second, while most of my audience composed mostly of gay readers and women who like and actively seek out gay romance, I also hear from traditional romance readers who picked up Price because of the RWA hoopla, or because they thought the cover was funny, only to find that it, too, was a traditional romance--and a damned good one, too. They tell me that they got so caught up in the story that it didn't make a difference that the lovers were two men.
I set out to entertain people, and I hope I do. If I can also make a few of them think about things in a new way, even better.
Do I only write gay novels? At the moment, yes. I do still hope to get back to my (mostly) heterosexual slave girl eventually, but I don't see that happening any time soon. But I have other ideas for all sorts of books, so stay tuned... In the meantime, if you like historical romance, why not check my work out?
Got a comment? Question?
I'd love to hear from you! Feel free to email me at marlysjp@hotmail.com.